An Executive MBA is an MBA program structured specifically for the busy professional interested in advancing his or her career.
Designed for mid to late career executives with at least seven years experience, the Ivey EMBA Program accelerates your experiential learning through case method. This style of learning uses real-world business challenges as a platform for developing your knowledge, capabilities and habits. The result: advanced problem solving and leadership skills that allow you to embrace and navigate the bigger picture.
Can I Fit This Into My Life?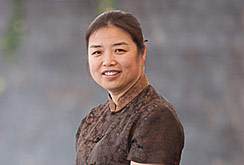 The Ivey Executive MBA Program is designed to fit into your busy schedule, with classes two weekends a month over 18 months at our permanent campus located inside the Hong Kong and Convention Centre in Wanchai. The courses require a commitment to approximately 15 hours each week including group projects, reading and assignments.
Our flexible learning format allows you to balance your work, education and home life according to your needs and lifestyle. The skills you learn are immediately applicable at your current organization, further integrating your learning experience.
Why Now? Why Not Now?
You're at a point in your career where you know you want more. An Executive MBA from Ivey is a challenging, rewarding, energizing and transformational experience that gives you the tools you need to bring your career to new heights.
How Do I Make This Work For Me?
If you're not sure the Ivey Executive MBA Program is right for you, we can help. Please contact us to schedule a one-on-one meeting.