You want more than leadership development. You want career transformation with benefits beyond traditional measures of ROI. With an Ivey Executive MBA, you're positioned to compete and succeed beyond expectations, both in your current position and your professional future.
Candace Chartier, EMBA '12
CEO, Ontario Long Term Care Association
"Within three months of starting my EMBA, at my next board meeting, my CEO said, 'Wow, you were different in there today'. You were more calculated, you were more creative in what you were trying to express.' For me, Ivey's Case-Method Learning was the catalyst for this internal and external change. I used to be quick to jump in and express my point of view; now I sit back, I listen, and then I ask, 'Have you thought of this? Have you thought of that?' That's the foundation Case-Method Learning gave me: the ability to deliver my message more clearly after looking at it from many different perspectives. It's almost as if I had tunnel vision before, and now I can see 360º when I look at an issue, because I'm taking every single factor into account. Ivey gave me the tools to do that."
Benefits Beyond Leadership Development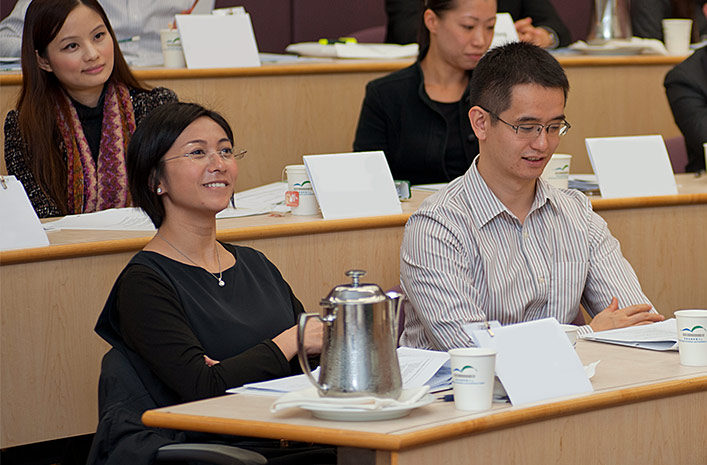 In addition to advanced leadership skills, you'll gain knowledge in all functional areas of business, including accounting, marketing and more. With our Cross-Enterprise Leadership and Case-Method approach, you'll learn practical, real-world business skills from a variety of perspectives; skills you can apply immediately and carry with you as you reach new levels of success.
Making It Possible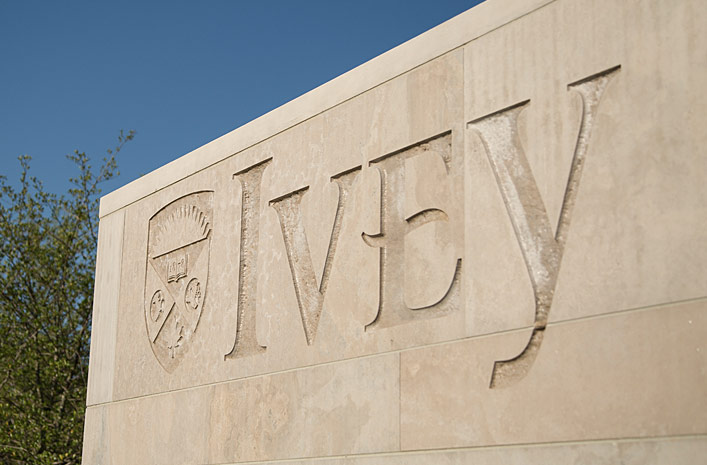 Whatever may be holding you back from enjoying all the benefits an MBA can offer, the Ivey team is here to help you make the right decision. Our commitment to your success begins the moment we meet, whether by phone, email or in person at an Ivey Information Session. We offer personalized support from the application process to graduation.
Participant Stories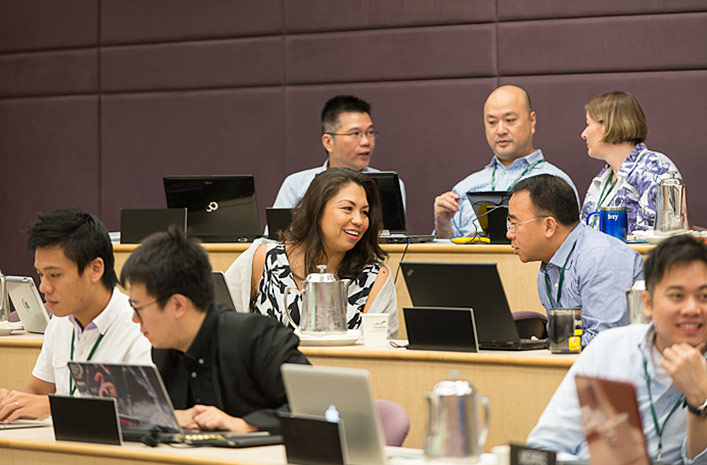 There's no better motivation than hearing about the experiences of other professionals like you, striving to reach new heights in their careers through the Ivey EMBA Program. These are your classmates.
Ivey's Here To Help
Whether you're considering an EMBA, or need help with your application, we're here to support you.
Telephone: +852-2135-2299
Email: emba@ivey.com.hk