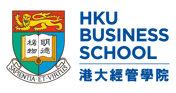 Why attend this program?
Digital transformation reshapes businesses with the advancement of digital technologies and applications, at an accelerated rate especially by pandemic. The major propellers are data analytics, computer algorithms, intelligent agents, and their applications across scenarios in every industry. The ability to use data, analytics and AI effectively to drive rapid and precise decisions are essential to future leadership skills for the disruptive times. Senior executives equipped with such mindset and knowledge can leverage the innovation trend, lead the corporation achieving impressive growth and be at the forefront of core leadership team.
Leveraging on case development capacity of the Asia Case Research Centre of HKU Business School and also the Ivey Case Centre in Asia, this programme will be empowered by recent cases on Alibaba, Amazon, SF Express, WeChat, TouTiao, Watson Group, HSBC, HKEx, Lane Crawford Joyce Group, Seeking Alpha, Apple, Nasdaq and Facebook IPO, and Siemens Canada, etc., discussing effective use and strategies of data, analytics and AI.
Who should attend?
Middle to senior executives who are:
responsible or contributing to for shaping their organization's AI, data analytics, or digital transformation strategy 
heading a team of technical experts with mandate to use data analytics and AI to unlock new sources of strategic and operating value for business success
required to bring strategic and operational insights to the senior management
leading departmental heads with technical background as direct reports
seasoned with technical backgrounds such as finance, actuary, revenue management
Program Content
Program Benefits
Participants will Gain Insight and Confidence in:
methods to leverage data and analytics to understand complex business issues, acquire customers, make informative decisions, etc.
how to set your own data and AI strategy in the areas of sales, products, marketing, general management, etc.
the capabilities of AI and blockchain combining with data and how they create, capture, and share value
recognition of opportunities where achieving an understanding of data and AI can lead to enhanced performance or profitability
framework and best practices in leading digital transformation
Program Dates and Fee*
Module 1: Data, Analytics, Business Strategy (hybrid sessions)**
May 16-17, 2022
Module 2: AI and Blockchain Strategies (hybrid sessions)**
June 13-14, 2022
Module 3: Data Informed Customer Insights and Digital Strategy (hybrid sessions)**
July 25-26, 2022
Module 4: Leading Digital Transformation and Disruption (hybrid sessions)**
September 19-20, 2022
Fee: USD 2,200 per module. 
*5% discount available for early bird registration before March 31, 2022
*5% discount available for registering all 4 modules
*5% discount available for HKU/Ivey alumni or ≧ 3 registrations from the same company
**Subject to COVID-19, travel, and distancing restrictions, delivery mode is expected to be a combination of in-person and hybrid sessions.
Participants will be conferred a certificate jointly issued by HKU and Ivey upon completing all 4 modules of the program.
What Participants Say about our Programme
General Manager
a Multinational Media Firm
"Very comprehensive, covering a wide range of big data topics, high-level technique and cases. Professor is well-versed to the domain knowledge and able to balance the depth and breadth of the topic. Very fruitful workshop indeed!"
CFO
one of major banks in Hong Kong
"Subjects or topics are covered very well, such as deep learning which is almost the most advanced topic nowadays. Also highlight the most useful and powerful tools such as clustering and PCA, allowing students to realize that "big data" is not secret anymore and the real world problems we have can be solved by ourselves."
Associate Dean
Higher Education
"Case-base structure which is close to the actual business situation and environment. Very up-to-date."