Why attend this program?
As a member of Global Network of Director Institutes (GNDI), HKIoD is in joint forces in the global promotion of director professionalism and corporate governance.
Exclusive Opportunity: 

ONLY a 

Maximum of 20 participants will be accepted for this Programme.
Who should attend?
Minimum 10 years of Management experience
Executive Directors, Non-Executive Directors and Middele to Senior Executives of listed, non-listed companies, family business and NGOs.
Aspiring senior executives and decision makers are encouraged to apply:

Grooming of professional firms/ Partners and Partners-to-be
Taking responsibility to lead company/ organization to go

digitalised

Forming further strategy for company/ organization in the new technology era

Participants preferrable to have basic technology knowledge
Program Content
Please click on module title for details

Board Excellence under Changing Business Dynamics
Objectives Setting
Redefining Directorship
Regulatory Framework for Corporate Governance in Hong Kong
Challenges as Directors under Changing Business Dynamics and Legal Aspects
Board Practices & Effectiveness
Board Effectiveness, Dynamics and Conflicts - Simulated Cases Discussion
Board Focus for Long Term Performance
Board Evaluation, Performance Management & Compensation at the Top
Leadership Competencies in Times of Turmoil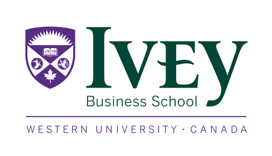 Professor, Organizational Behaviour
Executive Director, Ian O. Ihnatowycz Institute for Leadership
Ian O. Ihnatowycz Chair in Leadership
Ivey Business School
Develop Leader Character as an Essential Quality for Board Directors
Effective Board Governance in Disruptive and Challenging Times –A Leadership Imperative
Critical Role of Strong Leader Character in Board Effectiveness
Assessment and Framework of Leader Character for Board Directors
Understand the Board Director Competency, Character, and Performance Connection
How to Cultivate Good Governance Through Character-infused Decision-making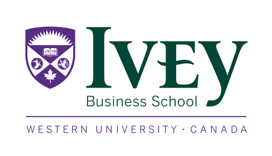 Associate Professor, General Management, Strategy & Information Systems, Ivey Business School
Digitalization & Analytics-Driven Business Acumen Workshop
Disruptive Innovation – Impact on Incumbent Organizations and their Leaders
Leading Digital Transformation – Culture and Board Governance
Acquisition and Development of Digital Strategy and Capabilities
Rewiring the Enterprise for Innovation – Application of Digital, Analytics, and AI
Hallmark of Highly Adaptive Organizations – Vigilant Leadership

Mastering Financial Governance & Risk Management
Mastering Financial Governance
Effective Boards and Audit Committees
The Importance of ESG and Its Global Effect
Crisis Preparedness and Risk Management 
Development and Innovation of Boards and Directors 
Venture and Future of Technology Entrepreneur
Business Transformation - Key to Success and Failure and Things to Consider
Roadmap and Development of Smart City
The Way Forward: 21st Century of Directorship
Program Benefits
After completing the program, participants will:
Receive TWO Certificates at the same time:

(a) Ivey Executive Education Program Certificate, AND
(b) HKIoD - Executive Diploma in Corporate Governance and Innovation Leadership

Be invited to join TWO Distinguished Alumni Networks:

Ivey – Ivey has more than 25,000 degree alumni and 15,000 Executive Education alumni in 106 countries. One out of every two of Ivey's alumni holds a senior management position. We have over 1,500 Ivey alumni in 17 countries in Asia who are part of a powerful business network.
HKIoD Global Directorship Programme Alumni Network – past programme cohorts

Obtain Designation upon completion of the accreditation process: HKIoD.GD
Be accredited 48 CPD Hours across 2021 and 2022
Program Dates and Fee
Module 1: Governance Practice  
TBC
Module 2: Digital-Era Leadership  
TBC
Develop Leader Character as an Essential Quality for Directors

TBC
Digitalization & Analytics-Driven Business Acumen Workshop
Module 3: Directorship Development  
TBC
Fee: 
HK$65,000 (For members of HKIoD, Ivey alumni or supporting organizations)
HK$95,000 (Non-members)
For enquiries and application, please click on the Download Brochure button on the right.
What Participants Say About Our Program
Louise Connolly
Managing Director, Storm Force Marine Ltd
"The course is very well structured with good content, delivery and interaction. The case base method of training is very effective - the participation in the analysis and decisions applicable in real life cases is a very good way to learn and remember important concepts and maybe even learn a little about yourself."
Patricia Or
Executive Director, Gammon Construction Limited
"It is an enjoyable short course on hot topics for senior management and fits well with our busy schedule. The cases are refreshing and thought-provoking. I highly recommend this course to all senior executives and directors-to-be!"